ENTUNE IT Consulting Pvt Ltd, incepted in 2015, is a fast growing Enterprise Application Service Provider with focus on SAP Business Applications. Today, we have evolved as a trusted partner for all our Clients in rendering qualitative & on-time delivery of our services.
We provide innovative and customized business solutions to our Clients and help them "do business better" by leveraging on our expertise, industry wide experience and comprehensive service portfolio.
Vision & Mission Statement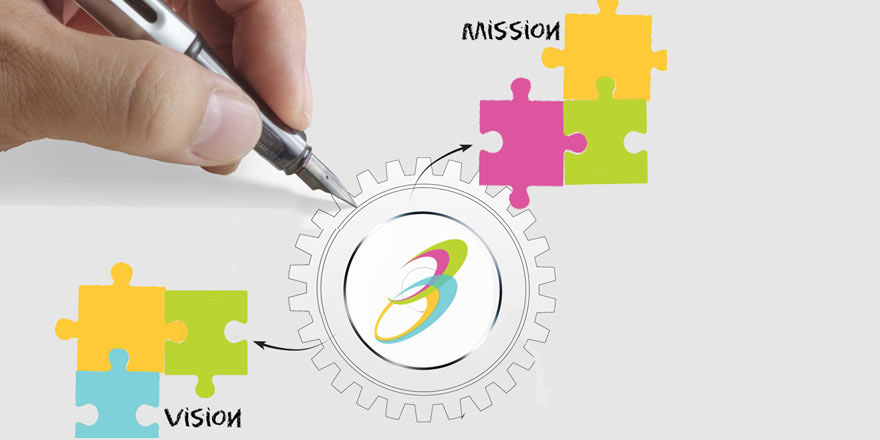 Vision
To be a vibrant organization providing Enterprise Application Solutions (EAS) that transform the way our customer's work and to add value to their business by bringing tangible cost benefits.
Mission
To our Customers – To be the most trusted and preferred IT partner in the Enterprise Application Solutions space.
To our Employee – To be the most preferred employer in the minds of the employees. To be able to provide a transparent and democratic work environment allowing individuals to grow in their area of expertise towards realizing their dreams.
To our Investors – To be highly dependable and trustworthy to our investors and keep our promises in giving them the committed return on their investments.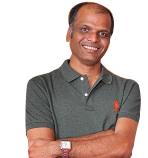 S. Kasiraman
CEO
Kasiraman is a MBA graduate on Operations and Supply Chain Management and a Certified SAP consultant. He has the experience of having worked in QAD and SAP as well as carry the experience in delivering multiple implementations at large MNCs in the FMCG sector. In a career spanning two decades, he has worked in the areas of Technical / Functional delivery, Solution Architect, Sales & Marketing and Account Management roles. On his earlier assignments, he has successfully designed and launched services on SAP covering template based Implementation, various models of AMS, Technical Services and Cloud hosting of Enterprise Applications with P&L responsibility.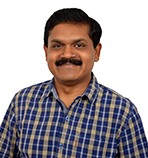 SMK. Ganesh
Director and Practice Head
SMK Ganesh, an Engineering graduate with over 19 years of experience working in QAD and SAP ERP. Ganesh has the experience in delivering multiple implementations and AMS projects at large MNCs and emerging markets. Ganesh heads SAP Practice at ENTUNE. In his current role, Ganesh is responsible for building SAP competency, build solutions in line with Industry needs, ensure Quality and timely Project Delivery and overall Customer satisfaction. As a Practice Head, his key objective is to ensure every customer of us realize Business Benefit with Cost Effective Solution.
Strategic Alliance
It is important to partner with the market leader in the respective areas. As ENTUNE is focused in offering Enterprise Application Solution, we have partnered with SAP and AWS.

ENTUNE is partnered with SAP as an Extended Business Member. This partnership entitles us in selling SAP license as well as provide services on SAP ERP and other applications. The partnership also exposes us to all new releases from SAP as well as train our resources on an on-going basis.

ENTUNE is partnered with AWS (Amazon Web Services) in providing Infrastructure on a Pay as you Go Model. This partnership makes us a complete IT service provider who offers ERP license, ERP service / solution and Infrastructure.

ENTUNE partners with India's largest Data Center service provider for Infrastructure hosting services for SAP & Non-SAP systems landscape, Co-location Services, Cloud Services, Managed Services & Managed Security and Network Services.

ENTUNE partners with Cygnet Infotech for SAP ERP Infra. Hosting Services & GST Compliance services such as GST- ASP & GSP solutions. Both Cygnet & ENTUNE leverages mutual technological skill sets to ensure our Client's satisfaction & support them in their objective realization.