As an ERP service provider, we understand the needs of specific industry vertical and accordingly implement the solution. Our Implementation services can be broadly classified as
Full Cycle implementation
Add-on Module Implementation
Functionality enhancement
Re-implementation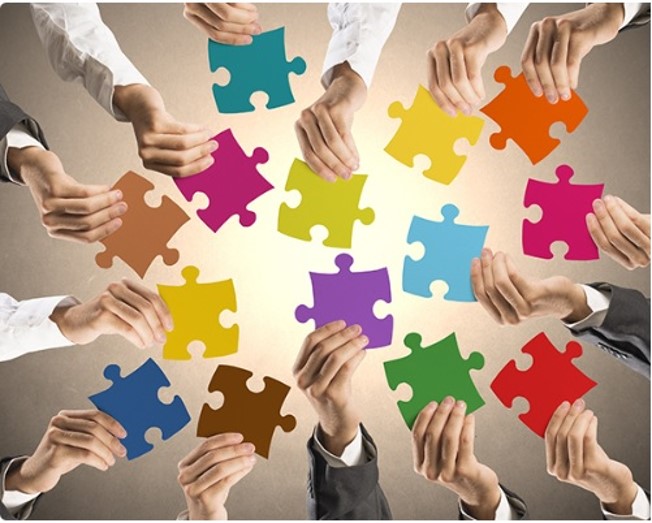 Full Cycle Implementation
We carry out fixed scope, fixed timeline and fixed cost ERP implementation with unlimited benefits. With the experience of carrying out multiple ERP implementations for over 2 decades, we have fine-tuned and standardized the Implementation process. As a SAP Partner, we follow SAP's proven ASAP methodology for faster and risk free implementation ensuring that you gain maximum benefit out of this exercise.
SAP S/4 HANA Implementation Methodology
ENTUNE adopts proven & successful SAP defined implementation methodology for implementing SAP S/4 HANA ERP for new customers. SAP Activate Methodology is adopted for existing SAP ECC customer for their migration to SAP S/4 HANA ERP system.
Below depicted is ENTUNE's Smart Shift SAP Qualified Partner packaged solution implementation methodology.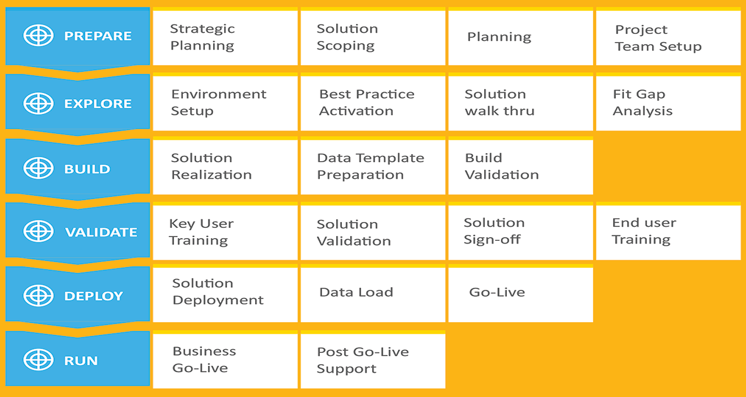 Implementation Methodology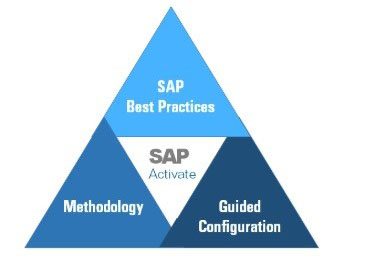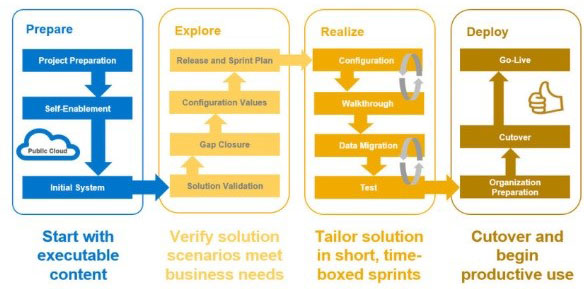 Add-on Module Implementation
For an organization that is already using an ERP application, we take up the assignment of implementing additional modules on the exiting landscape. While we take up such assignment we ensure that the implementation has very less impact on the current landscape, at the same time meets the stated objective and benefits.
Functionality Enhancement
There are instances were in the initial implementation might not cover all the needs and functionalities. However over a period of time, with the change in business needs this becomes a bottleneck. Hence it becomes inevitable to improve the functionality used in order to fulfill the business needs. We at Entune help you in enhancing the current functionality to make the application be close to the business needs as well as bring in more control to the operation.
Re-Implementation
At times the ERP implementation might not meet the stated objective or the business processes might not have realigned in line with the SOP as stated by the ERP Application. In such situations there is a need to re-implement the Application. During this exercise we recommend the best practices to be followed for your industry and accordingly redesign the application and implement.
To know more about ENTUNE