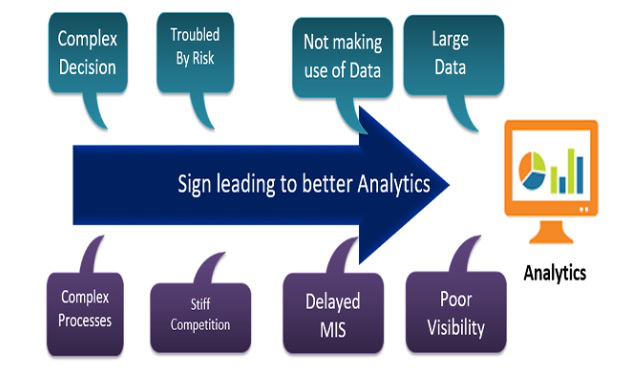 Economic Value of Analytics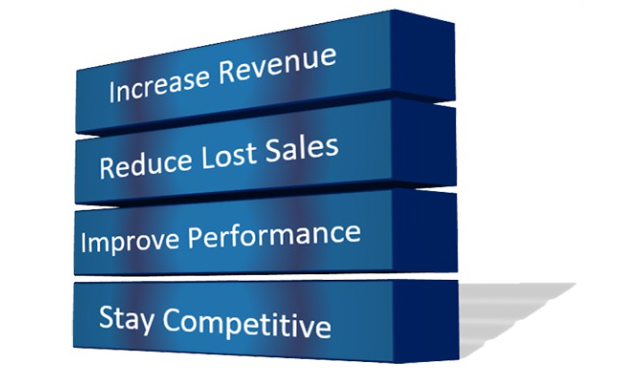 How Analytics can Help your organization?

Future Ready
Ingrain smart decision-making into company culture.

Data Accuracy
Avoid taking incorrect decision due to lack of accurate data

Operational Efficiency
Faster time to Insight Improves operational efficiency

Visibility
Greater, Faster Insight Through Data Visualization
Analytics – Key Advantages
Faster, Smarter & Powerful Decision Making
Real Time Performance Measurement
Improved Reporting Speed
Greater Insight Into Customer Behavior
Identify New Business opportunity
Business Intelligence and Enterprise Systems
Business Intelligence Analytics means enabling business people to transform awash data into information that will help their business in styles includes Ad-hoc reporting and analysis, Online analytical processing (OLAP) and Data Discovery and Data Visualization.
Making decisions under time Pressure
Monitoring Competition
Processing information as easily understandable on one go by including different points of view such as What if Analysis, Alerts, Dashboards, Performance Management etc
Carrying out constant analysis of awash data and consider different variants of organization performance
Microsoft Business Intelligence
SQL Server Analytic Services (SSAS): SSAS provides online analytic processing (OLAP) of data from disparate data sources. SSAS allows users to analyze data with a host of tools including SSRS and Excel
SQL Server Reporting Services (SSRS): SSRS provides empower to the business to make effective, informed decisions based on trusted data delivered in formats appropriate for the user. By using (BI) strategy, Visual representations of processes and performance, dashboards, and informative and operational reports
SQL Server Integration Services (SSIS) : SSIS provides the appropriate information management foundation that can deliver integrated, accurate, and timely data across your organization
Microsoft Power BI
Power BI Enables to build data models, create reports, Dashboard and share your work by publishing to the Power BI service In-House, Cloud and Mobile Sharing
Power BI Transforms company data into Collective, organized rich visuals (Dashboards) to focus on what matters to business from the enterprise data source and flat files
Power BI the self-service tools enable business users to add data and define new metrics when performing their analysis without requiring IT intervention
Ower BI provides Single view of your most critical business data. Monitor the health of your business using a live dashboard, create rich interactive reports with Power BI Desktop and access your data on the go with native Power BI Mobile apps