SAP S/4HANA – The next-generation ERP business suite
Today's economy requires a new generation of interconnected and flexible business systems, SAP S/4 HANA can help you capture new opportunities and enable the transformation necessary to meet rising customer expectations in the digital world.
"ENTUNE's holds a rich 250+ man-years of experience on SAP S/4HANA ERP coupled with SAP qualified industry solutions for CPG & IM&C. We enable Clients in realization of business benefits by implementing SAP S/4HANA ERP & thus supporting our Clients in positing them on the roadmap of growth"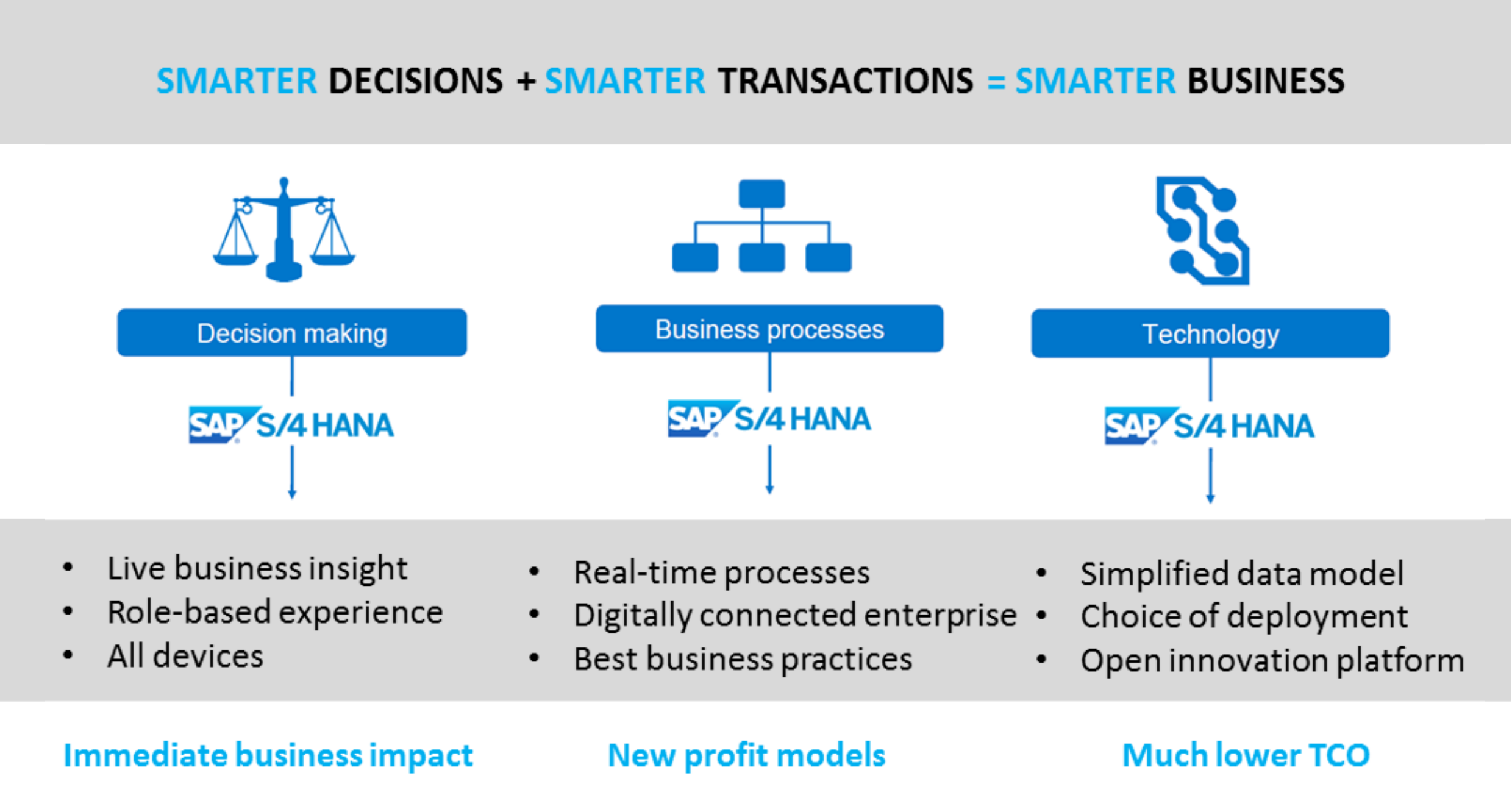 SAP S/4HANA is the digital core — the nerve center — of your entire business. It consolidates internal and external elements into a single, living structure that goes beyond traditional ERP. In other words, it connects all of your processes, provides you with live information and insights, and seamlessly integrates your enterprise with the digital world at large.
S/4 HANA Enterprise Management -> Simplified Core
Start with Basic and expand the landscape
Overlap and Redundancy completely removed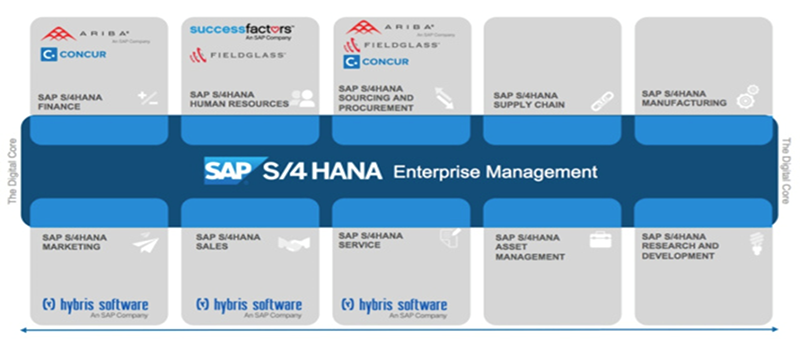 "To know more about specifics of our SAP qualified Partner Packaged solution"