Senior Executive, Digital Marketing|
The manufacturing industry has witnessed several phases of revolution. A few decades back, the industrial revolution brought a paradigm shift in the industry, and now the age is of digital transformation. Manufacturers are also affected by the wave that digitalization has brought in. In their attempt to walk with the changing time, the manufacturing industry has attained at the threshold of a new digital era. At present, the majority of the manufacturing companies are stepping up with digital initiatives and they are at different stages of their transformational journey.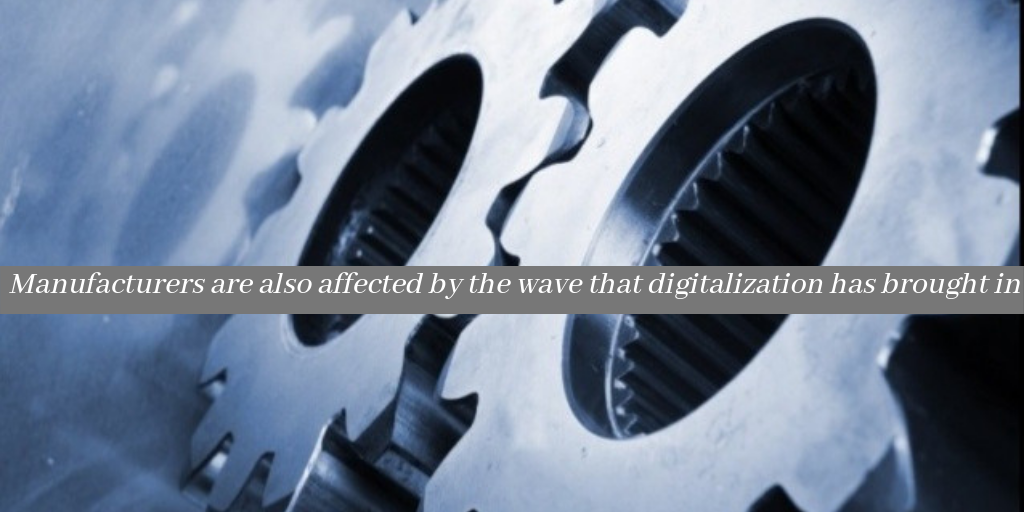 What's driving the change?
Technology has changed the world in ways that we had never imagined. Intelligent advancement in machine learning, big data is setting the stage for a new digital era where the organizations will reinvent themselves with the more innovative business process to enhance functionality. The rising customer expectations in this fast-paced digital world and the advent of new technologies have become key driving forces of digitalization. When this transformation is inevitable and the industry will face stiff challenges to deliver the right product exceeding their customer expectation, the leaders in the industry need to think about how they can reinvent themselves to evolve in the new digital era amidst challenges.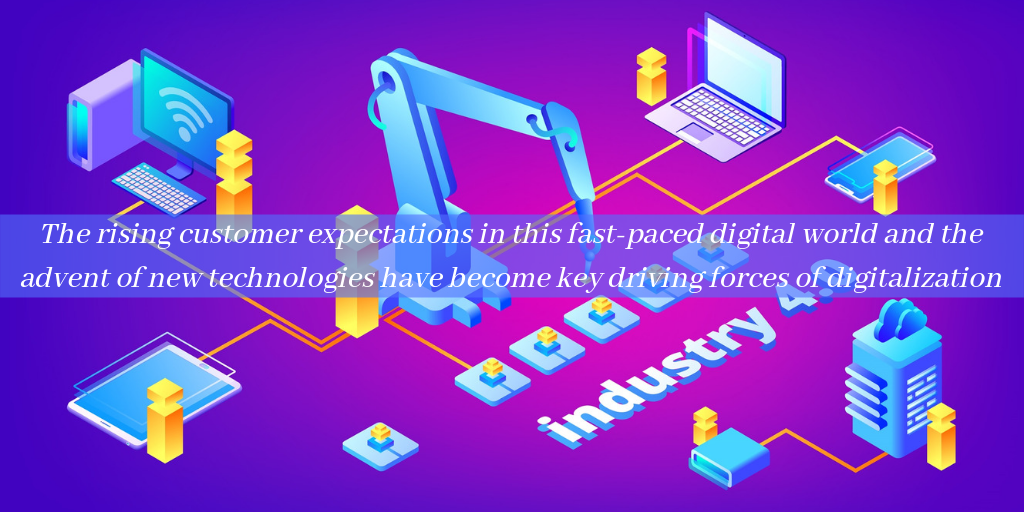 Evolving in the intelligent era
We are on the threshold of an intelligent era where technologies like Artificial intelligence are believed to be crucial for the business to survive in the next few years. Most of the businesses not only have started thinking on the same line, but they are also investing in implementing such technologies. However, to be successful in the intelligent era, every business should prioritize evolving its complete ecosystem into an intelligent enterprise. Evolving to an intelligent enterprise is nothing but a digitally integrated smart value chain that could help the organization drive innovation and become more customer-centric. In a nutshell, the manufacturing industry should focus on three core areas to drive digitalization and evolve into an intelligent enterprise.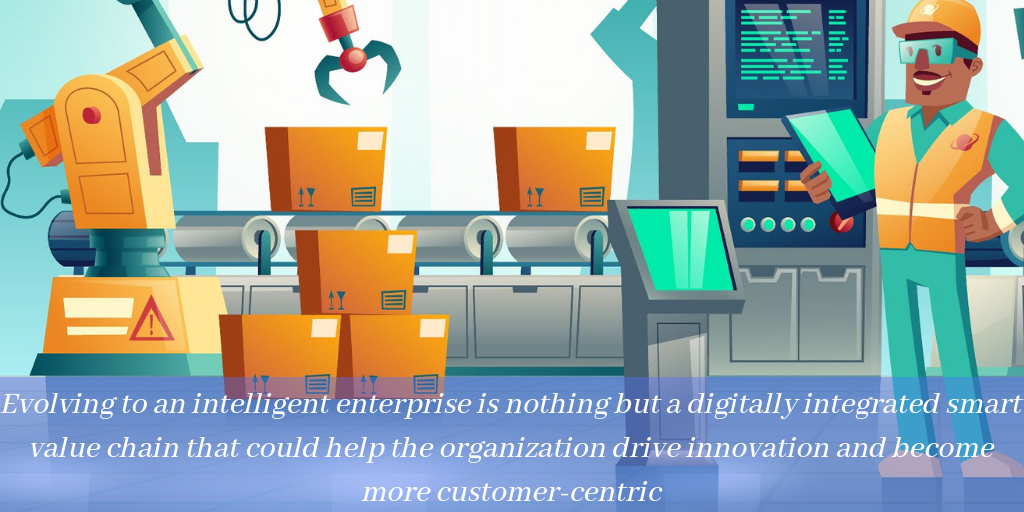 The core areas of Digital Transformation
The entire operation of the organization should be integrated and streamlined from top to bottom with intelligent and connected assets to bring operational efficiency. This way, they can reduce the complexity of the task and can automate processes that require manual labor.
To exceed consumer expectations, they should aim to add value to their products, services, and solutions by making it smart and connected. Their products should adopt modern personalization technologies and smart materials. Bringing innovation around the product lines will also help build a new revenue stream by increasing sales.
The third core aspects of digital transformation is an intelligent and connected value chain. When it comes to innovation, manufacturing companies should think beyond the products, because an innovative business model is equally important for a productive and collaborative ecosystem to exist between customers, partners, and suppliers. This ecosystem will help drive efficiency and foster functionality.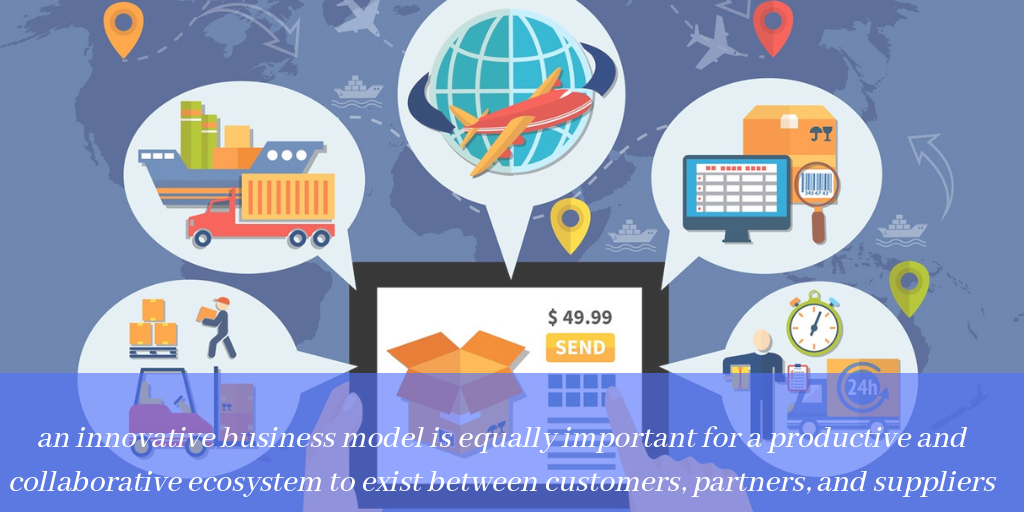 By focusing on these core transformational areas, manufacturing companies can re-evaluate their digitalization strategy in terms of value creation for the organization and their clients, and prioritize accordingly.
Manufacturers need to focus on bringing agility
The present age is the age of agility. To survive and thrive in this fast-paced digital age, many leaders think being agile is the only way forward. However, there are many challenges too, and being able to drive innovation regularly, is the major one. To drive agility and innovation in business an organization need to fully utilize the data driven insights, and a right technological framework is the cornerstone behind providing access to accurate data. These data serve as insights to make intelligent decisions and seize new market opportunities.
Hence, the right technical architecture is the core to create agility and drive innovation in business as well as act quickly on intelligent insights. When choosing the right technical architecture, you need to focus that it offers 360 degree view of your entire operation. A technical framework like ENTUNE's SAP qualified smart shift solution specially designed for IM&C industries can lead enterprise in their digital journey.
The digital era demands increasing agility and speed of operation, investment in the right IT infrastructure and culture within the organization to propel innovation. It's high time for manufacturing industries to analyze their state in the transformational journey and bring about necessary changes to fit into the ever-evolving digital ecosystem.