Digitalization is incessantly blurring the line between digital and physical world. Digital savvy consumers are now more informed and aware of what to buy, where to busy and how to buy. As we continue to grow digitally so do the expectations and if any enterprise fails to offer the value and convenience consumers demand, they'll end up losing them. SAP S/4 HANA for retail is designed to meet the rising need of the retail industry in the age of digitalization.
SAP S/4 HANA for retail-The need of Digital age
Success in the age of digitalization is purely consumer-centric. If they're not the centre of your strategy, you're not ruling the roost. So here let's see how a digital approach can help you understand the consumer of the current age.
A digital approach will inform the real-time behavioural information, both in-store and online
It reduces the cycle time of creating a new product and optimizing it.
Identify new ways to attract customers and build loyalty
Streamline operational process and create an adaptive workforce.
Put in place a new business model aligned to digital capabilities
A consumer focused strategy- First step
Digital transformation in retail starts with a blueprint of consumer-centric strategy. Retail organizations need to recognize the importance of being consumer-centric. And to analyze the buying behaviour of the consumer, they need consumer insights. This has led to an increased focus on collecting insights related to customers buying preferences, from the massive volume of data obtained in shopping.
These insights can be utilized to offer buying choices based on their preferences that are more personalized and contextualized, thereby offering customers a delightful buying experience that keeps them coming back.
Personalized offers
Retail organizations can immensely benefit from personalizing their product offerings as it influences the buyer's behaviour at the point of purchase. Data shows that there are significant improvements in promotional conversions rate and average basket size of a customer when he is offered with real-time personalized buying experience.
To create personalized offerings in real-time, the organization need to take into account the buyers profile, his purchase history and shopping behaviour in context with the location and in-store product availability.
How SAP S/4 HANA for retail takes on the challenges
SAP S/4 HANA for retail features a simplified data model with embedded analytics and offers end to end support to all the core retail functions from master data entry to product listing, through promotion, execution and price maintenance, to point of sale accounting. SAP S/4 HANA for merchandise management is the backbone for the retail industry.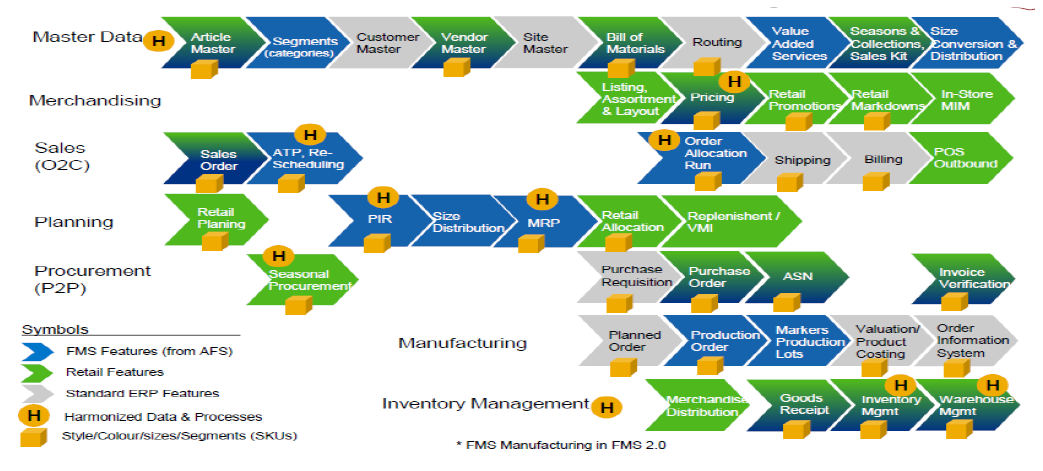 Marketing and merchandising challenges
In the retail industry market is volatile and any retailer dealing with seasonal merchandise needs to maintain a large number of products where the product lifecycle keeps changing. In this scenario, a retailer faces challenges of keeping track of the products data and he needs to bear high cost for incorrect master data across the value chain. This not only erodes his bottom line but also pose a risk to consumers if there is a mismatch in data across all sales channel. Inconsistent product pricing also leads to customer dissatisfaction.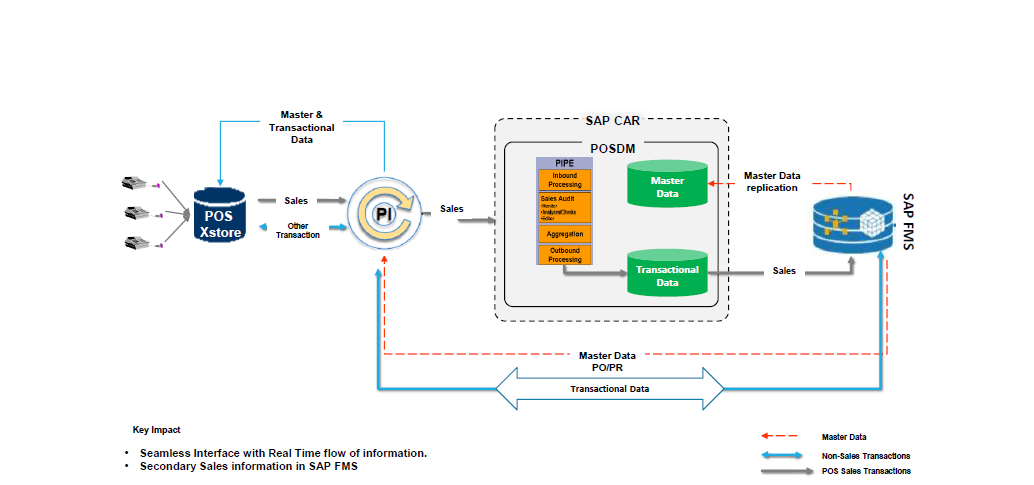 SAP S/4 HANA for retail nullifies these challenges with seasonality features. This concept works across the product lifecycle, from master data creation to procurement and sells, price determination and stock management.
A user-friendly interface by SAP Fiori also helps retailers to create and maintain the data of products and materials effortlessly. With SAP S/4 HANA retailers can ensure the consistency of pricing and promotional offers across all the channels.
The benefits are multiple like increased revenue, more return from the promotional offers, reduced data errors and cycle time, enhanced time to market that all leads to improved customer satisfaction and loyalty.
Challenges in supply chain
Typically retail industry faces the challenges of managing data of materials dispersed across different warehouses. Lack of accurate inventory data also creates challenges in the planning leading to long response time. SAP S/4 HANA for retail comes with a single platform for all warehouse and transportation management with features like labour management, real-time analytics and advance shipping capabilities. It also eliminates the challenges of inventory and enhances transparency within the process by enabling live inventory management.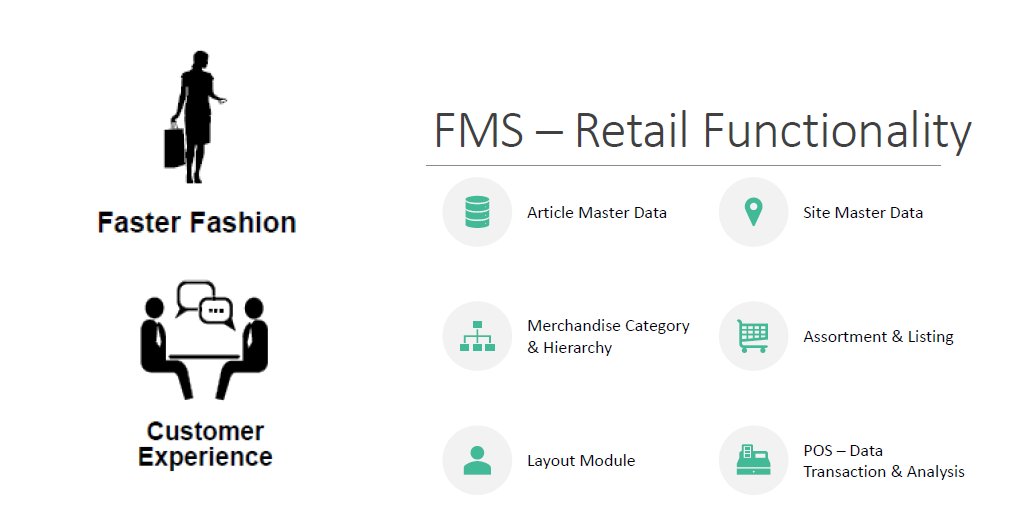 Resultantly, the supply chain process becomes more agile and cutting down of logistic and inventory costs lead to higher revenue. It also reduces the operating cost of warehouses and ad to the bottom line.
SAP S/4 HANA is at the core of SAP's retail solutions portfolio spanning the entire value chain from procurement to distribution and sales. By simplifying and automating the processes it's not only redefining retail but also creating a compelling consumer experience that brings value to any retail business.
Implementation Roadmap